Julie Sutherland
Chartered Librarian
The Library is a large multi-purpose space, it can be booked by classes, groups and individual pupils for study and group work. The Library is open every day outside of class time before and after school, break and lunch access is timetabled between the year groups:
S1 and S2
Monday break and lunchtime
Tuesday lunchtime
Thursday break
S3 -S6
Wednesday break and lunchtime
Thursday lunchtime
BGE
In S1-3 all pupils are timetabled to visit the library with their English class weekly, with a combination of reading support and activities on offer. A variety of learning experiences to celebrate events such as National Poetry Day, Book Week Scotland and World Book Day are a highlight of the Library literary year.
The S1-3 Readerboards on display in the English corridor are a celebration of the new gaming-themed reading challenge created by Ms Dickie (English Teacher) and Ms Sutherland. Each term five gaming badges are available to pupils who conquer these targets.
Term One:
Fear Finders
Avid Adventurers
Manga Masters
Trilogy Thrashers
Lively Listeners
Term Two:
Fantasy Followers
Fact Finders
Comedy Catchers
Relationship Readers
Mystery Monitors
Term Three:
Short Stories
Award Winners
Bibliotherapy (ECR)
E Readers
Peer Recommendations
Senior Phase
Study areas are available for seniors who prefer to study alone or in small groups. Support is available as required.
Trips
BBC Authors Live Event and Teen Titles Interview with Patience Agbabi. A group of S1 and S2 pupils were given a rare opportunity to be the sole live studio audience for the Scottish Book Trust Authors Live event at the BBC studios in Glasgow in February 2022. If this wasn't exciting enough we also interviewed Patience for Teen Titles Magazine using questions from Secondary Schools in the NW locality: Broughton High School, Trinity Academy, The Royal High School, Queensferry High School, Forrester High School, Craigroyston Community High School, St Augustine's RC High School and Craigmount High School. This will be part of a feature in the next Teen Titles edition. Travel to and from the event was kindly donated by City of Edinburgh Libraries.
Clubs
Each lunchtime Ms Sutherland runs Reading Clubs and other learning opportunities. Clubs play literacy games such as bananagrams, create characters inspired by books and take part in national reading awards such as:
The Royal Society Young People's Book Prize
The Scottish Teenage Book Prize
The Information Book Award
The Carnegie Medal
The Jhalak Prize for Children and Young Adults
Opportunities
Library Ninja's – pupils interested in gaining workplace skills can volunteer to become Library Ninja's. A training programme to build skills whilst working in the Library. Pupils of any age can apply by speaking to Ms Sutherland or completing the form on their Library Teams page. Ninja's can work at a time that suits them most, but most commonly before school or at break / lunch.
Duke of Edinburgh – the Library is a great place for pupils to volunteer for their Duke of Edinburgh Award, apply by speaking to Ms Sutherland. You can also work on your Skills section here too. DoE volunteers work at a mutually convenient time and activities can include processing new stock and creating displays celebrating a variety of events.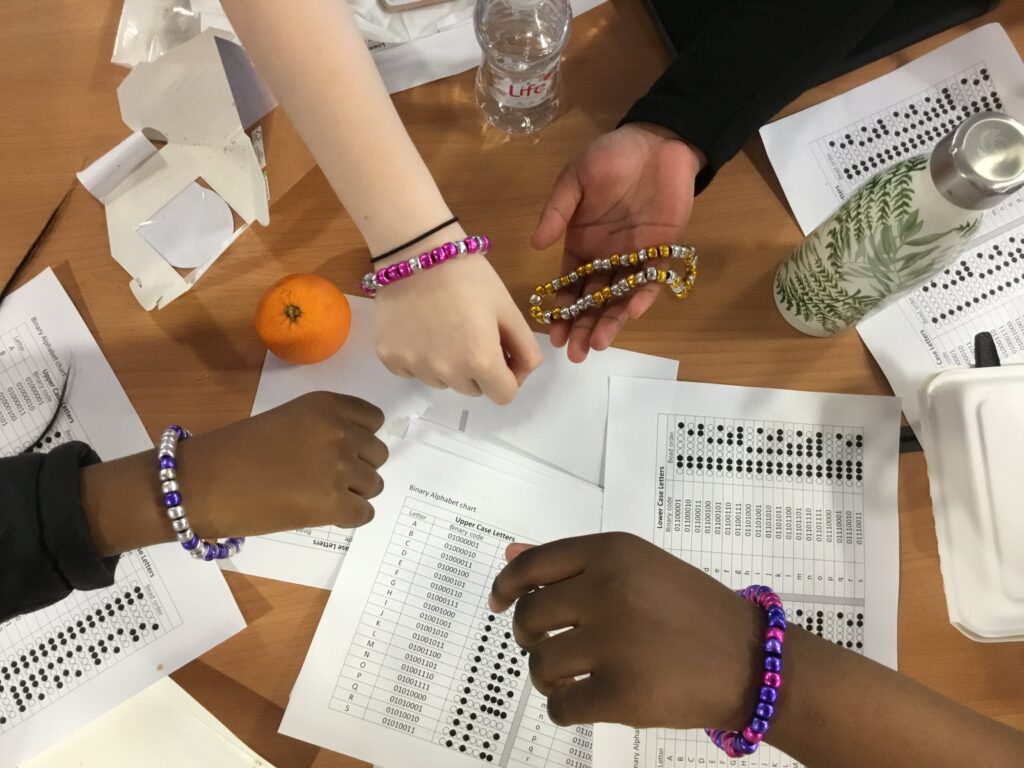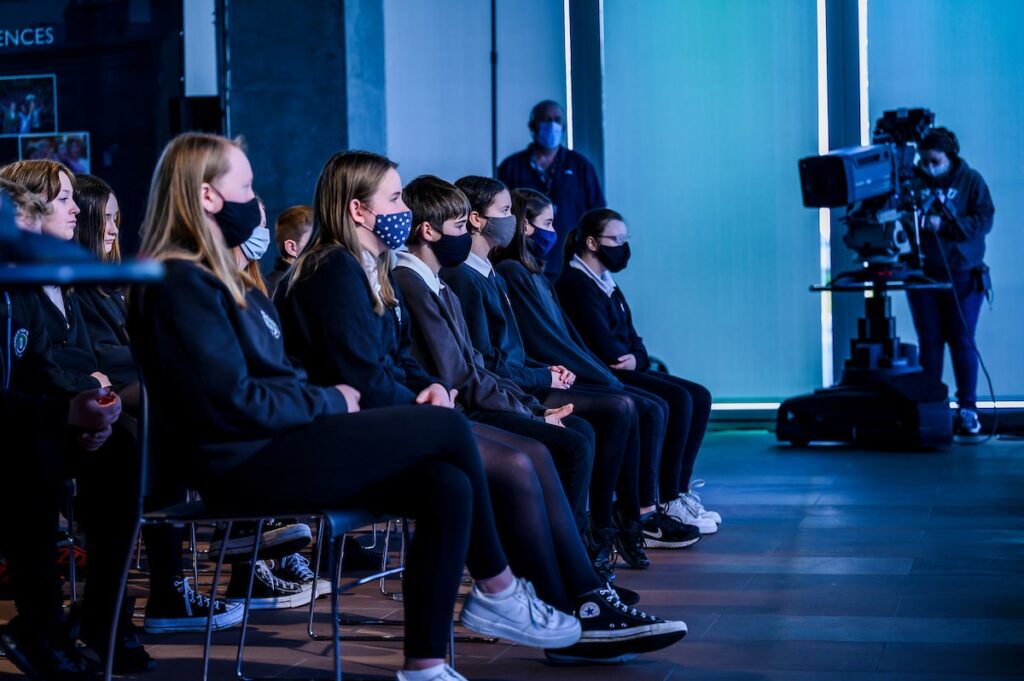 Events team – Ms Sutherland is a member of the Libraries Events Team, creating opportunities for pupils in school and branches to celebrate a variety of annual events.  Recent events include:
International Woman's Day – Edinburgh Mural – pupils took part in creating stencils of inspirational women, which will form part of a mural to be displayed at Central Library in May.
Breaking the News – Podcast of pupils interviewing Ciaran Jenkins, Scottish Correspondent for Channel 4 News.
Neurodiversity Celebration Week
Holocaust Memorial Day display by Library Prefect
LGBT+ display created by pupils
Children's Mental Health Week display
COP26 – Podcast of pupils interviewing Catrina Randall, Young Friends of the Earth Scotland (Network Coordinator) on How to be a responsible activist.
Black History Month display
Careers in Library and Information Science
Speak to Ms Sutherland about careers in the library and information profession sector or try these online sources. There is also a careers section in the library for pupils to check out different careers and what they entail.
Escape, Connect Relate
Escape, Connect, Relate (ECR) is a reading for wellbeing project for young people, created and updated by Edinburgh School Librarians. The ECR toolkit lists books to support mental health and wellbeing, as well as links to online advice and support. Titles are available in school and as eBooks & audiobooks via the Edinburgh Libraries Libby App.
Teen Titles Magazine
Teen Titles is a high quality, really honest book review magazine for teenagers by teenagers in Edinburgh Secondary Schools. Pupils are encouraged to write reviews on the latest teen books, and interview authors for the magazine. Ms Sutherland is a member of the Teen Titles Team.
City of Edinburgh Libraries
Ms Sutherland is a member of the City of Edinburgh Libraries team and actively promotes membership of the City Libraries to staff and pupils, making "every child a reader". This gives them access to a variety of free digital resources; including reading materials, music, family history and help with homework. Ms Sutherland can help enrol new pupils, or this can be done online or in your nearest branch.
Pupils and staff are encouraged to download the Libby by Overdrive app, which gives free access to 1000s of magazines, eBooks and audiobooks.